Version: 1.21
Customer order view​
Here we would like to demonstrate how the customer gets to the preferred services.
The customer selects a product from your shop, checks this in the shopping cart and then completes the order.
The customer enters his address data.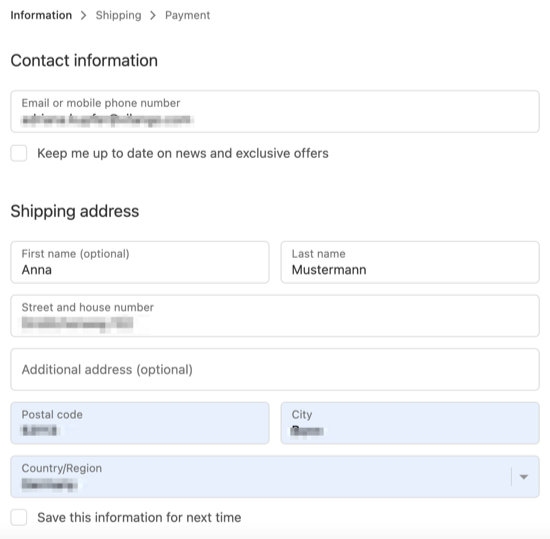 Now the customer can choose from the different packages. However, the customer can only select the preferred day afterwards if he/she selects a specific day here before.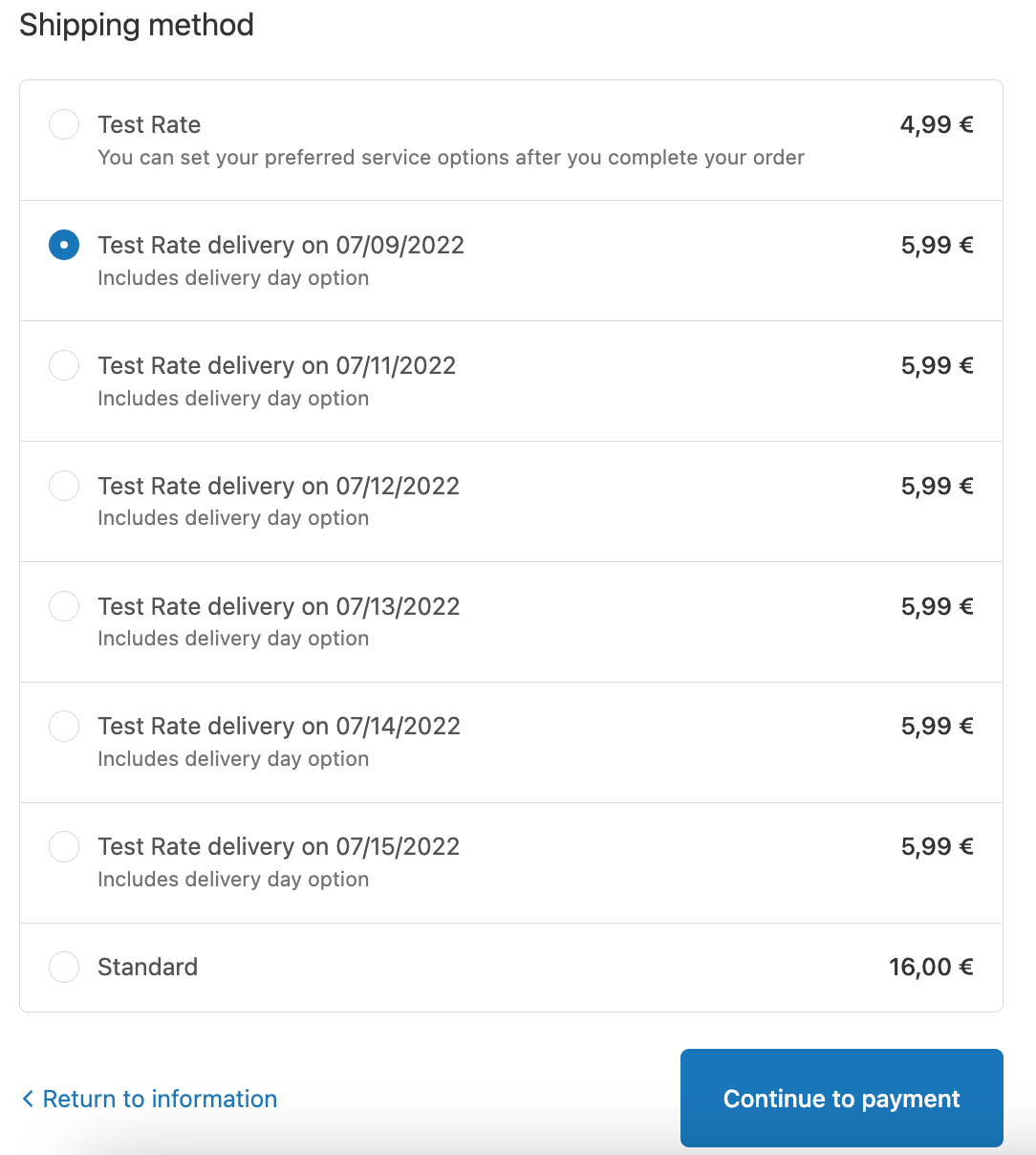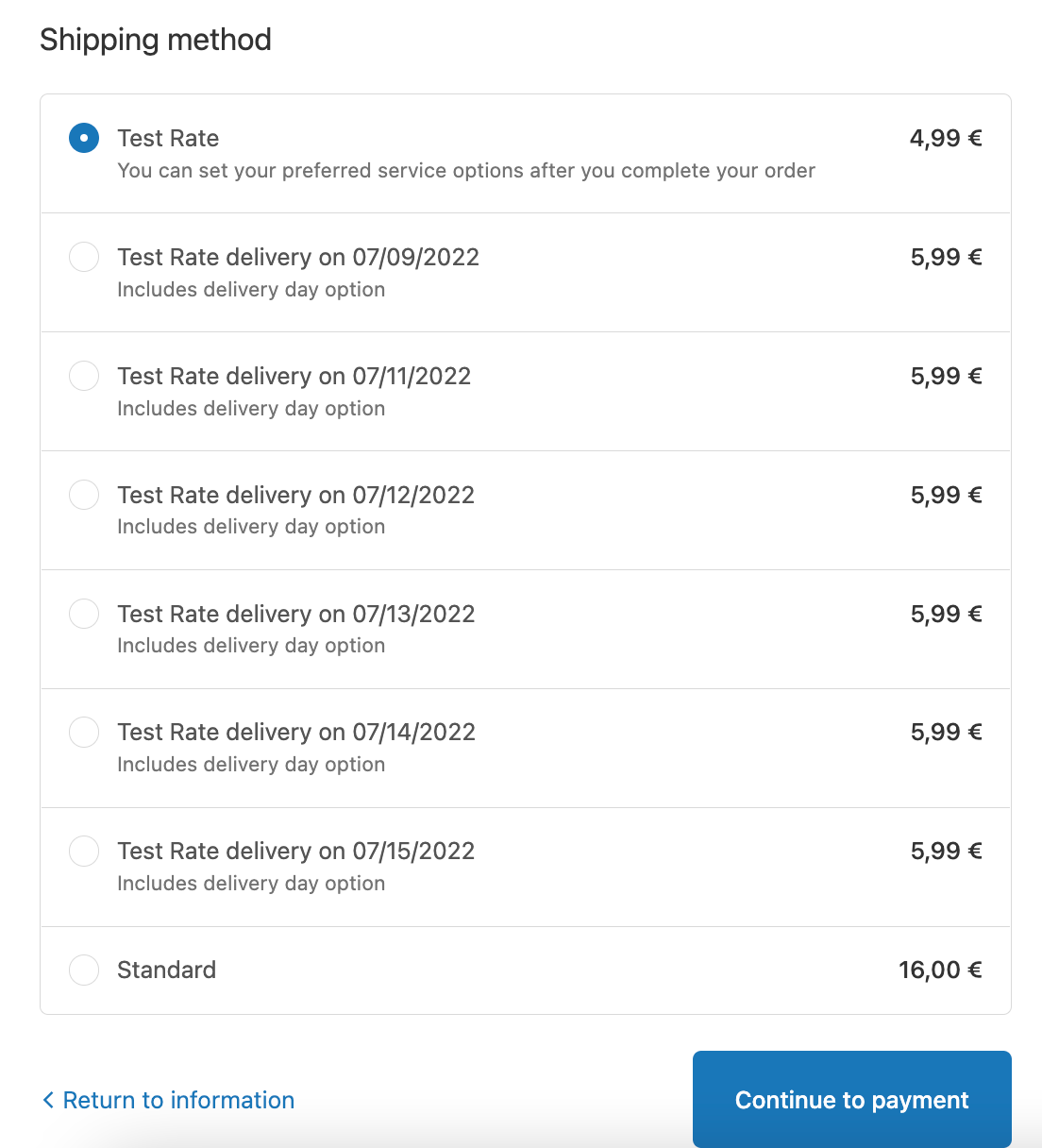 The customer can now select the desired services at the top right by clicking on Change delivery destination.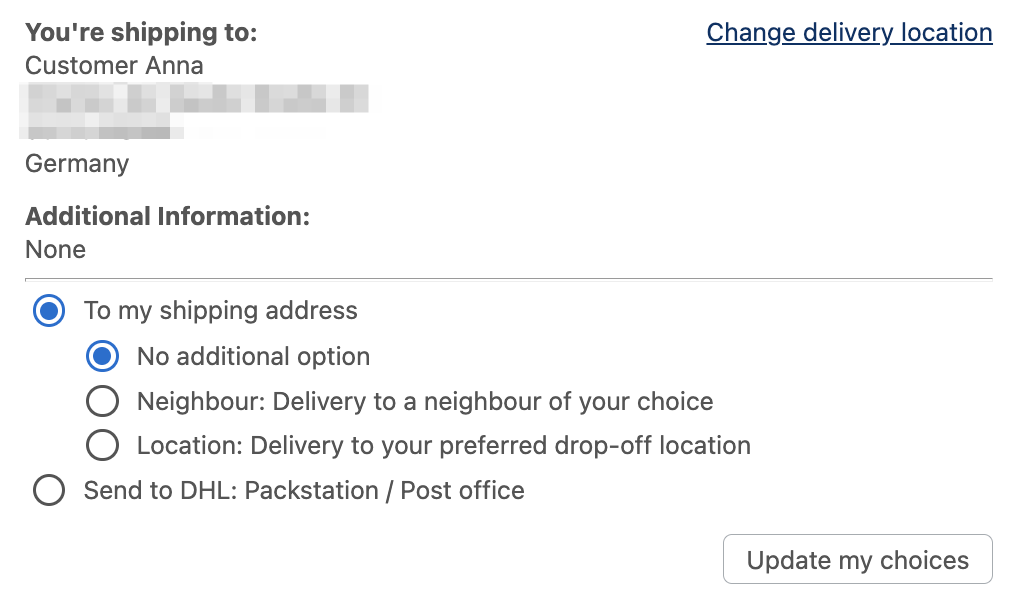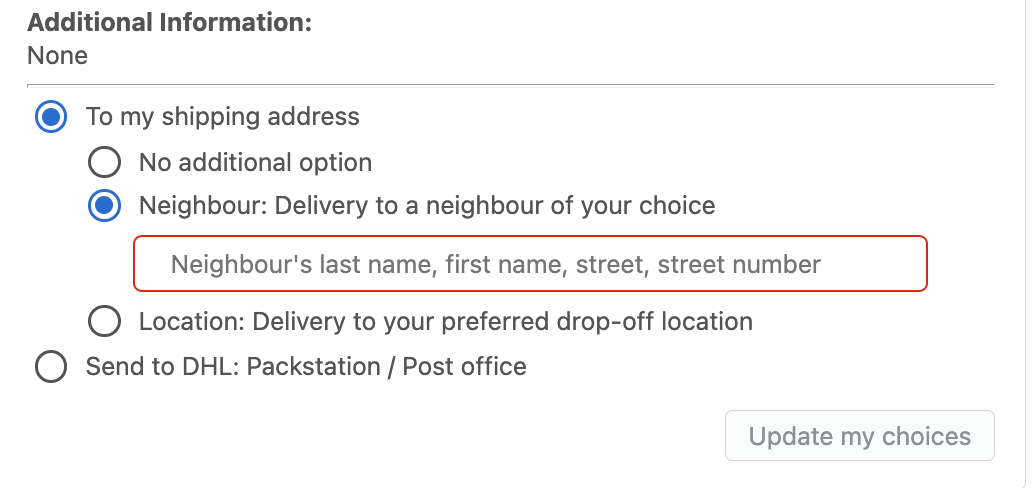 Furthermore, the customer has the option of having his parcel deposited at a Packstation. Either he enters the Packstation number here.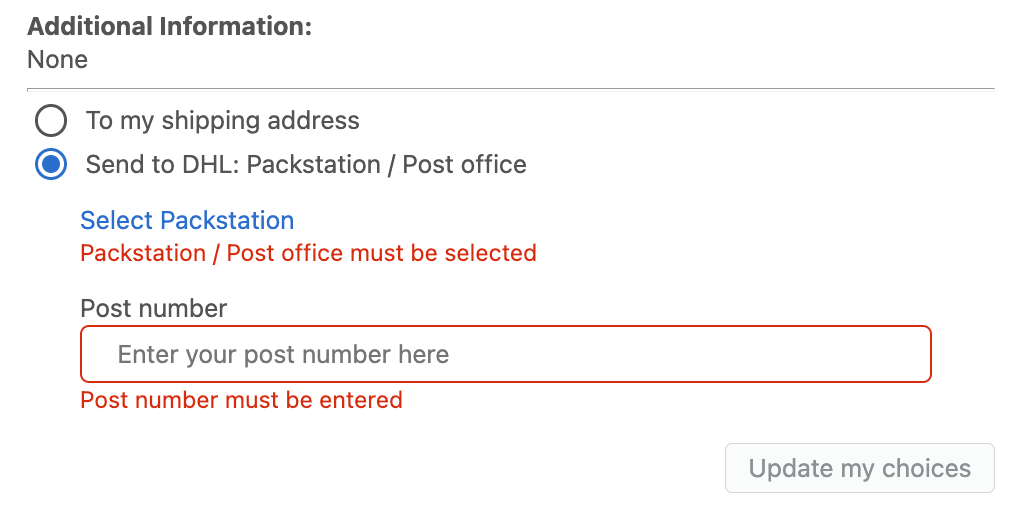 Or he selects a Packstation on the card here to which the parcel is to be sent.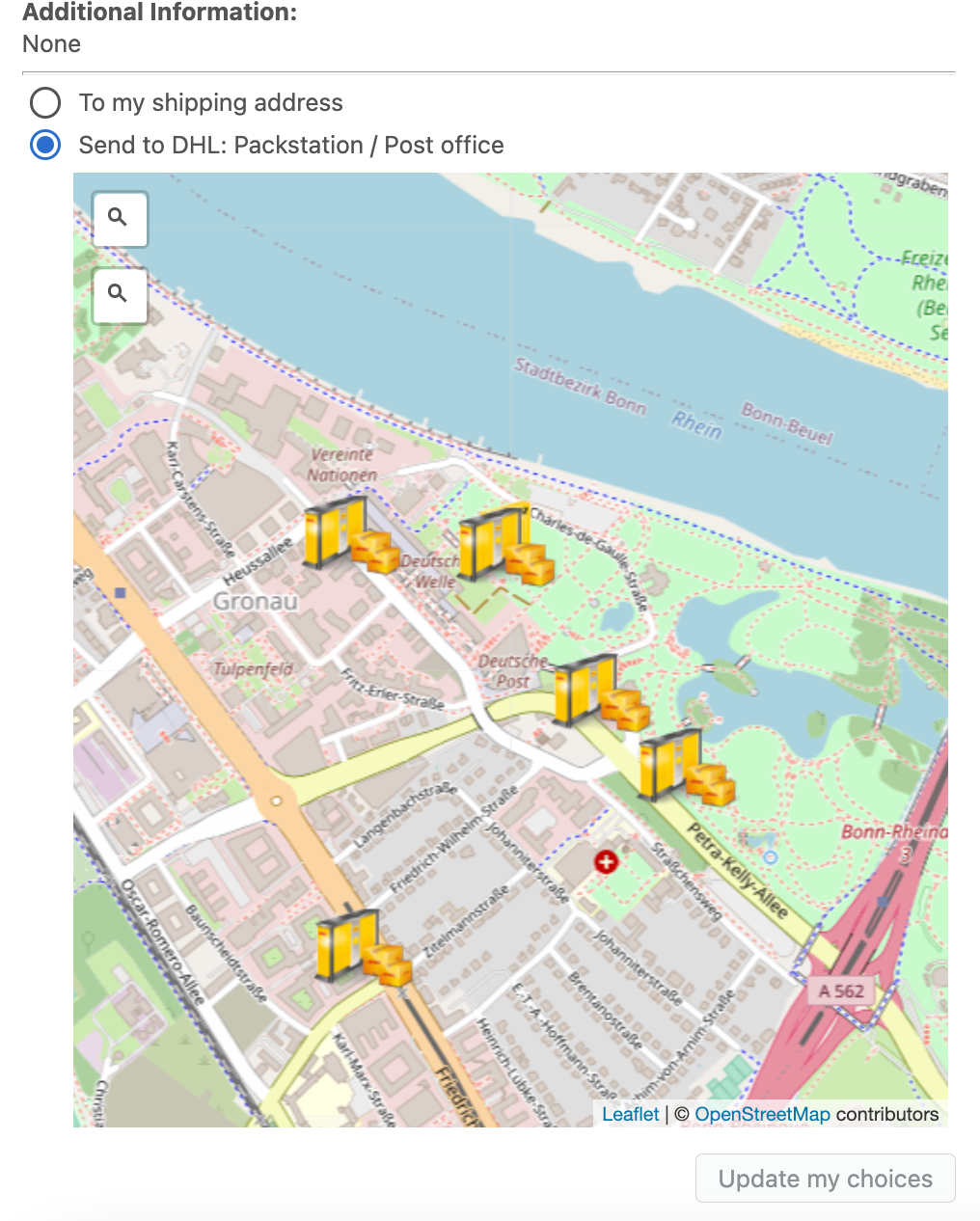 If the customer has already selected the preferred day, as described above, he can edit it here a second time.
The customer can always edit these preferred services as long as you have not yet fulfilled the order. After that, they can no longer change them.
Capture Packstation via Shopify​
To ensure that you enter the Packstation correctly in the address field, please follow these points: In the field Street and house number: please enter the Packstation + number, for example Packstation 598, Packstation you must also enter if it is a Post Office branch, etc. In the field Additional address: please enter the post office number, for example 1234567890.
From the customer's point of view, it looks like this: